Dear resident of Tallinn, dear smoker!
Thank you for taking a moment. We don't want to sell you anything, we would rather hear your opinion. We would like to know what kind of harvest are you expecting this year? We have noticed that a great number of people still sow cigarette butts. About a billion cigarette butts are sown in Estonia in one year, but none of them have started to grow yet. We'd like to know what you think about that. For a quick answer, please watch the video ↑ and choose English captions.
*
 Please read this when you have finished watching the video. As Tõnis said,
we only know what we see – and now you know. And hopefully you see, too.
You might ask – what next, what could you do for help?
If you are a smoker, use a pocket ashtray or find the nearest recycle bin or ashtray before lighting a cigarette. If you want to quit smoking, you can start with this first. If you want to keep the city clean, organize a cleaning-up event with your friends –
what could be better than spending time together in fresh air!
In addition, find ways to reduce consumption and increase recycling!
If you want to plant apple or apricot trees to your yard or near the panel house, then do it! If you are worried that the air in the city is too polluted, we ensure that the trees love carbon dioxide and your fruits will be sprayed less than those from aboard. If you are afraid that someone will eat your fruits, let them, probably someone was hungry. Before planting, install a compost bin to your yard. Ask residents to bring their leftovers and tell them about the benefits of composting. Good compost consists of 50% cardboard and 50% food waste. Add some mowed grass that prevents the smell. Mow only as much as needed and let the plants grow in the yard. Long-rooted meadow and native plants are good for the soil,  they prevent flooding, support carbon sequestration and they feed the bees and all the little ones. Unfortunately, the lawn itself and it's constant mowing does not.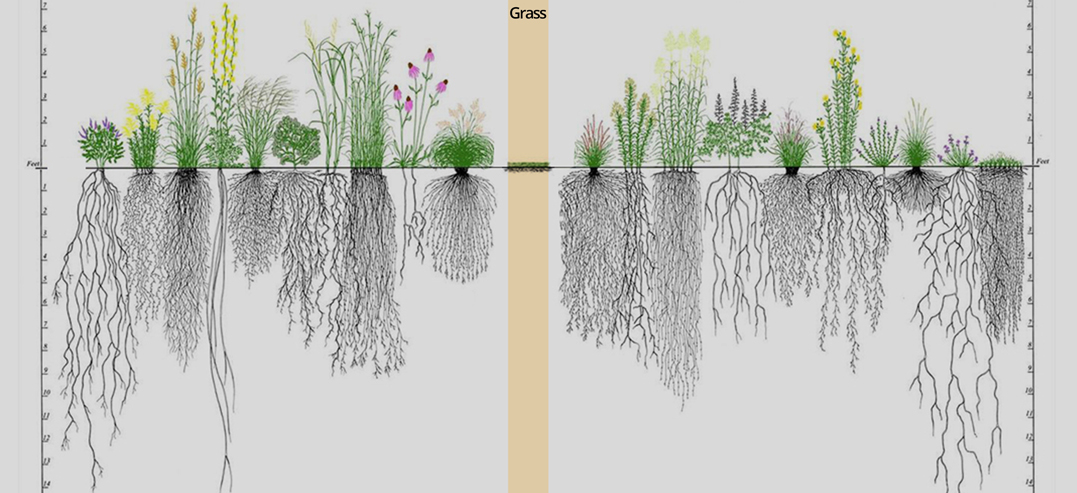 If you want to improve the world, you will find many opportunities for this. In order to offer peace to the world, it must first be established within oneself, tips can be found here. The solutions for seemingly complicated problems are often very simple but when we study the situation we'll start to see things clearly and we can start implementing solutions. We often get overwhelmed in the shadow of the world's problems, we become angry or apathetic, we point our anger on someone else or numb ourselves in all sorts of ways. These are two extremes, with a third option in the middle – focus, awareness, inspiration and determination.
When you see a problem, focus on the solution and never give up. Keep your determination and stop doom-scrolling. Act locally, but think globally. Anthropologist Margaret Mead has said – "Never doubt that a small group of thoughtful, committed citizens can change the world. Indeed, it is the only thing that ever has."
 Find yourself a direction and dedicate yourself to it. Look for environmentally friendly movements, choose the one that suits you or start a new one. For example, Mondo helps with humanitarian aid, Eesti Metsa Abiks and Päästame Eesti Metsad do everything to raise awareness of the intensive harvestering of our forests, Loomus and Nähtamatud Loomad save our four-legged friends, and so on. If you want to get involved with global movements, we especially recommend paying attention to the Save Soil and Pachamama Alliance. Communities and environmental NGOs need your support, both financial and physical.
Sharing posts is necessary, raising awareness and improving our understanding is crucial but our nature will not recover fast enough if we do not give a helping hand. Biologists say that Tallinn's natural habitats cannot do well without the help of the human – it's quite reverse – current human activities reduces biological diversity. Human intervention is often detrimental to nature, in addition to mowing, for example, collecting autumn leaves and gravel sowing for slip-prevention in winter have devastating effect on biodiversity.
We are in the middle of a critical decade. We need to make sure that human activity fits into the resilience of nature – our lives depend on it. We have to strive for healing the land – our life depends purely on healthy organic soil, clean water, food nurtured with love and care – and overall – vibrant and diverse nature.
Thank you!